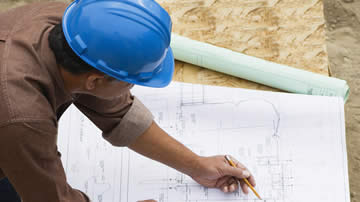 We offer high quality basement finishing services. Our team of experts will help you with 3D basement designs, and we will take care of all the rest - demolition, basement construction, electrical, plumbing, tiling painting, all you need is to move your furniture and enjoy your finished basement. For years, we have successfully met our client's demand for cost effective and responsive services with basements finished in as little as 2-3 weeks.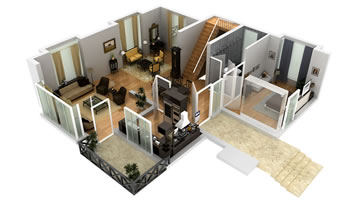 As the Basement Finishing Contractors High Tech Renovation understands the practical side of basement design: ensuring that the materials for the project are available and that they are within the budget of the client. Providing a basement design can help identify the elements necessary to make the dream a reality without breaking the bank.
Basement Finishing Projects Gallery
Why Choose Us?
We offer only the highest quality basement finishing services with full warranty
 Professional 3D basement design and consultation to plan your layout and maximize living space is included at no cost
All work is done by master tradesmen that are fully licensed and insured
We guarantee the project is done on time and to your satisfaction
We will beat any written estimate so schedule your free in-home consultation and let us demonstrate the quality and value you will get
Who Are We?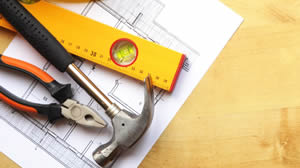 High Tech Renovation experts provide quality basement finishing services throughout the GTA and the surrounding area. We offer 100% satisfaction guarantee on our workmanship and offer competitive prices with exceptional quality.
Very friendly, very knowledgeable, and they get the job done quickly. Mostly the quality of their work, and they are very helpful when it comes to getting jobs done that are needed.
Mary M.
They do excellent quality work. They are competent and pleasant to deal with. I like that they know what they are doing and do it correctly the first time.
Lucy W.
They were very efficient, prompt, and courteous. They even did a little bit extra that they really didn't have to do. They were quick. I have used them twice now.
Vlad P.
That they are very down to earth, professional, and great people all around. They were there on a timely basis, and they came right out for a quote when I called. They were available. I was extremely satisfied. The entire staff who assisted me was very friendly.
Mark
They do very good work. They are friendly, conscientious about their work, arrive on time, charge fair prices, and make good recommendations about renovation services. " "I liked their personal touch, and helpful, attentive interest. I've used them twice and would use them again.
Jeff B.
They are just good. They were on time and on budget.
John R.
We have used them to do work on our home. They are professional, prompt, and courteous. They are very versatile in their renovation knowledge and abilities. " "I like that they arrive on time, are able to do the work, stand by their work, and are competent
Kate F.
We have used them several times, and they have always done good quality work. I recommend them to others all the time because of the great experiences we have had using them. They are professional, and I feel comfortable having them in our home." "I like that their work is good, and they know what they are doing. I like that I feel comfortable with them doing the work.
Mila M.
They come when they say they are going to come.
Maria A.
They are very professional. I would use them again and again. They are just professional.
Nancy B.
They had excellent customer service, very reasonable rates, and a very polite personnel who were very respectful. I would definitely recommend them again. I think all around, the quality of work was excellent.
Donald L.
Responsive and good.
Stas B.
Our promise to our clients is to offer unique, professional, on time, on budget and most importantly - high-quality customer service that we would want for ourselves and our families